PREMIUM CANVAS

1.5" and 2.5" depth

Printed on premium canvas and wrapped around a stretcher bar these timeless pieces will add beauty to any wall. Add a float frame for an elevated appearance.
CONTEMPORARY METAL
Vivid and Matte finishes

Printed on a thin aluminum surface and employing a modern dye-sublimation process and the latest technology for enhanced color, clarity, detail, and archival quality, Vivid & Matte Metals are a show-stopping contemporary decor piece. Choose either a vibrant glossy finish or a glare-reducing matte finish.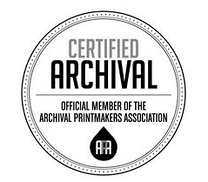 The presence of this badge signifies that this company is an official member of the Archival Printmakers Association (APA). The company has been certified as using only the highest quality, OBA and Bleach free, archival-grade canvas and/or paper to produce their prints. As a buyer, you can rest assured that your prints were made using the highest quality materials on the market.